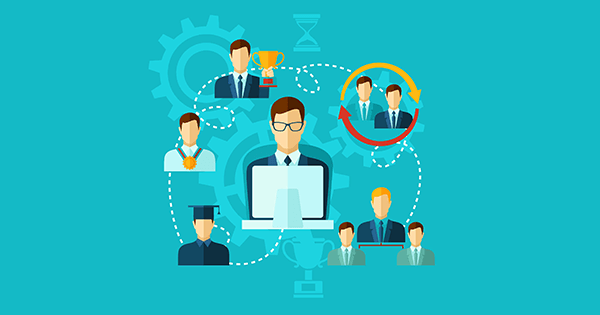 6 Important Qualities of Exceptional IT Consultants
Being an IT consultant can be a challenge in itself. From being in charge of you day-to-day tasks to finding your next gig, IT consultants have a lot of responsibilities. It's not easy work, but they can become an invaluable resource as well as earn top dollar in their field. So what are some of the traits of exceptional IT consultants?
1. Using your Experience
One of the biggest advantages of being an IT consultant is your variety of experiences. Being able to work in a variety of industries provides you with a vast array of skills and it is also appealing to your client manager! When you begin a new contact, offer your ideas, expertise, and problems you have faced in the past during previous contracts. Referencing solutions you have seen in your past work makes you a great asset to your team and to any new corporate environment.
2. Developing Soft Skills
Using soft skills such as being able to effectively communicate and getting along with others are key skills picked up in IT consulting. These skill do not only help you with your job, but it's a great way to impress your employer!
3. Following the Policies
When accepting a new contract, you are expected to agree to the client site company policies, as well as your employer's. It's a no brainer to make sure you show up on time and respect your coworkers, but just because you may not be employed by the client doesn't mean that the rules don't apply to you. Make sure to read up on the company policies at both your client site and your IT consulting company.
4. Establishing Relationships with Recruiting
As a consultant, you will be receiving calls and emails from the recruiter that helped place you at your current contract. They will be checking in to see how you are adjusting to your new job so make sure to use these conversations to your benefit! Let them know how you are doing and offer any feedback or advice since they will be helping you find your next position after your current contract ends.
5. Keeping up to date on Technologies and Certifications
As an IT consultant, you know that the IT industry is constantly changing. This is a both a good and a bad thing. It's good in that your skills are in high demand, but this means that you also have to stay up to date on the newest technology in your specific area of expertise. If you're trained or have a certification, it is essential to keep up with your credentials since you will be more marketable to the hiring manager.
6. Finishing the Assignment
Being able to follow through and finish an assignment shows that you are dedicated to both your client and your IT consulting firm. It may be tempting to leave your contract early if someone else reaches out to you, but finishing early can sometimes do more harm than good. By leaving early, you put the IT consulting company in a bind with their client and you can guarantee that your recruiter will think twice before calling you again for another position. Always communicate with your recruiter about any issues or thoughts that you have so that they can support you in your decisions.
IT consulting further enhances the skills of IT professionals in many different ways. Being able to grow your soft skills and being accountable helps develop yourself both personally and professionally as well as helps make yourself stand out from other IT consultants in the industry. What are some of the qualities that makes you stand out as an exceptional IT consultant? Let us know!