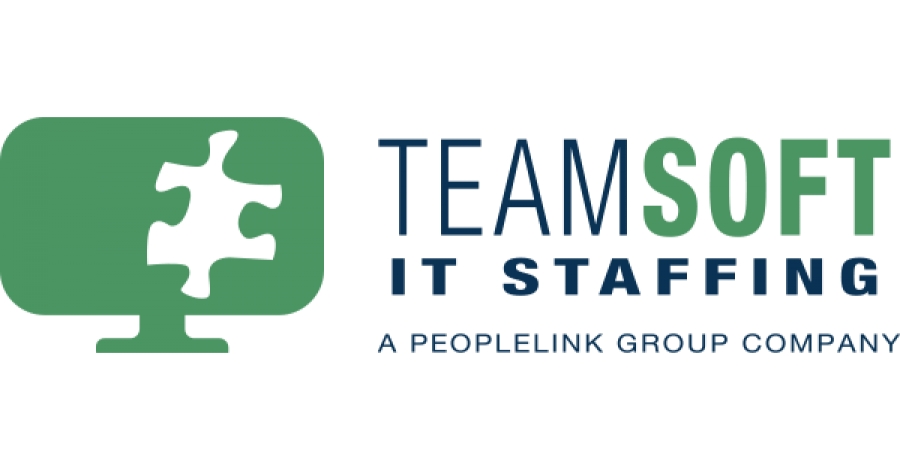 Announcing TeamSoft's New Logo and Brand Identity!
TeamSoft has exciting news! Today, after twenty-two years, we're releasing an updated brand identity, which includes a new logo, brand colors, and font. You'll see our new look on the TeamSoft website, our profiles on Glassdoor and Dice, and our various social media channels. Soon you'll see the new look on all of our branded company materials as well.
Although our logo has gone through some small revisions throughout the years, we've more or less stuck with the same circle, triangle, and square logo since our founding in 1996. But in the last few years, we've grown quite a bit. We've joined Peoplelink Group, a rapidly growing staffing company ranked #42 of the top 100 largest staffing firms in the United States. We partnered with Visiont, another IT Staffing company within Peoplelink Group to form the IT Division of Peoplelink Group. This month, Visiont is rebranding as TeamSoft to serve as our Des Moines branch.
Our business has grown and evolved over the years, and we felt it was time for a change. The new brand identity reflects a more modern look and represents our mission to provide an unprecedented level of quality service to our clients and IT professionals.
We've begun the process of switching out the old with the new and we expect to be fully transitioned within the coming weeks. We hope you like this new look and feel for TeamSoft! As always, thank you for your continued trust and confidence.