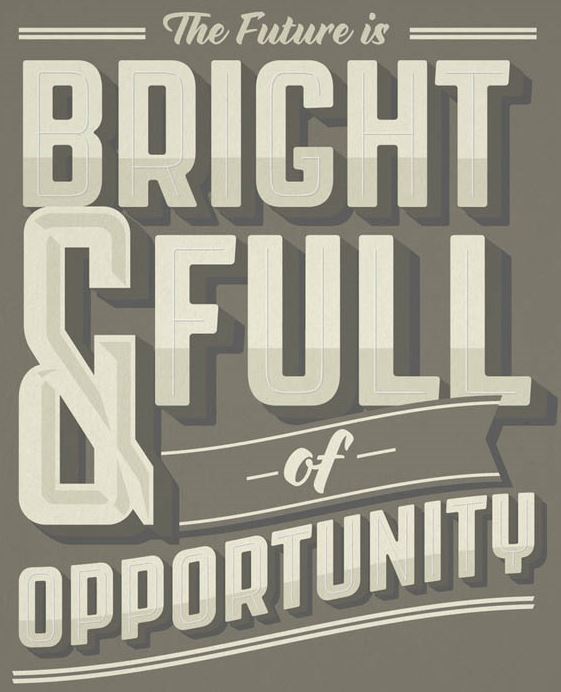 Back to the Future
At TeamSoft, we've been elated at the future outlook of the IT field. This elation comes mainly from the prospective growth in several different arenas of IT and the opportunities it poses for our consultants.
Information technology departments across all industries are expected to rapidly expand throughout 2014, which is good news for us and good news for you!
Companies are currently learning how to cope with the emergence of the cloud, the prominence of big data, security threats and the need to develop new applications and faster software. According to Computerworld's annual Forecast survey, this year, 32 percent of companies plan to increase the number of workers in their IT departments.
IT workers trained in the following areas are in hot demand and are expected to have an advantage in securing employment over the next several months.
Software Programming and Application Development:
Programming and application development are among the hottest skills needed in 2014, according to Paul Simoneau, senior instructor and course director with Global Knowledge, an IT and business skills training company. This year many businesses also are expected to transition back from previous outsourcing trends to hiring programmers in-house, Simoneau says.
Big Data:
Businesses in every industry — from retail, to hospitality, medical and education — are increasingly using data to understand customers and improve business processes. Knowing how to work with big data platforms and NoSQL databases is highly valuable in today's economy. Big data needs to be collected, analyzed and secured, and the large volume of data being collected means more jobs to manage it.
Business Intelligence:
Demand for business intelligence skills has grown 18 percent in the past 12 months as reported by Foote Partners, an IT employment advisory firm. As more businesses look to technology as a strategic differentiator, IT workers that combine technical and business skills will come in handy.
Technical and Desktop Support:
Whether a business is growing its IT department or outsourcing, IT support is always needed. According to Ulistic, an IT managed services and marketing provider, employers are looking for workers with tech support/help desk skills because many new technologies being introduced are very complex. By having a well-staffed IT desk, customers and employees will have the support they need to more clearly understand these technologies and how to use them.
Cloud:
Cloud use is expected to grow 17.4 percent every year until 2017, according to Gartner's Public Cloud Services Forecast Overview. In 2012 alone, businesses spent $110.3 billion on cloud services. With more companies turning to cloud solutions, employers will be looking for people who have cloud-related skills including Hadoop and Python and Ruby programming.
Project Management:
Project managers who can oversee IT initiatives will also be sought after this year. Simoneau writes, "To make highly visible major projects and even small, quiet implementations successful, project managers must gather diverse business and end-user requirements, set priorities, be able to talk with developers about the technologies involved, and follow through to make sure the processes are completed in a timely manner and tested thoroughly before they are rolled out."
Security:
High-profile data hacks and personal data theft can set a business back financially, curb productivity and damage a company's reputation. By hiring solid security professionals, companies can take steps to prevent security breaches. According to Burning Glass Technologies, a labor-market analytics firm, cybersecurity job postings have increased by 74 percent since 2007. Security jobs alone account for 10 percent of IT job postings, the firm says.
Mobile Development:
As more consumers use smartphones to socialize and shop, an increasing number of companies are developing mobile apps. IT professionals who know how to construct these apps will be very valuable throughout  2014 and beyond.
While IT workers aren't facing a shortage of any positions, it's also crucial they gain new skills to stay competitive. In the last three quarters of 2013, average pay premiums for professionals with IT certifications increased each quarter, the first time there has been positive growth for more than two consecutive quarters since 2006, according to Foote Partners. Pay for certified IT workers also jumped 1.6 percent in the fourth quarter of last year, while non-certified worker pay rose 0.5 percent.
Virtualization:
Virtualization is a must-have technology and an employment niche. The exploding popularity of virtualization and cloud computing translates to a high demand for experienced and certified virtualization professionals. It's a technology space where the platform rules. This explains why the top certifications are from vendors who offer their own specific virtualization platforms and tools. These leading companies include VMware, Citrix, Red Hat, Oracle, and IBM. Though there are other virtualization players in this niche, they do not really compete with these large and well-established companies, says Ed Tittel, a 30-year plus IT veteran.
Systems Administration:
Even though a strong understanding of IT is required, there is no set path to this position. Job applicants with a relevant degree in computer science or information systems, or those certified as a project management professional or Microsoft's certified systems engineer typically have an edge, according to Anne C. Lee of CNN. We'll be seeing a lot of opportunities open up in this realm within the year.
LAN/WAN Engineering:
Expansion and establishment of high-speed local area networks (LANs) and wide area networks (WANs) is creating the need to continuously monitor the cabling infrastructure to ensure support for growing network requirements. In order to maintain network integrity, reliability, and efficient operation of these networks, operators require robust testing and monitoring solutions, thus driving demand for cable testers, according to Global Industry Analysts, Inc., a leading market analysis firm.
Keep an eye out for job postings in this regard. TeamSoft's website has an up-to-date "hot jobs" list that we're sure will incorporate opportunities enveloped by 2014's IT boom.
Insights by Kylie Jane Wakefield. Kylie is a Los Angeles based freelance writer whose work has been featured in Los Angeles Downtown News, Time Out New York, The Jewish Journal of Greater Los Angeles, Dell's Tech Page One, LegalZoom, and Baltimore City Paper.