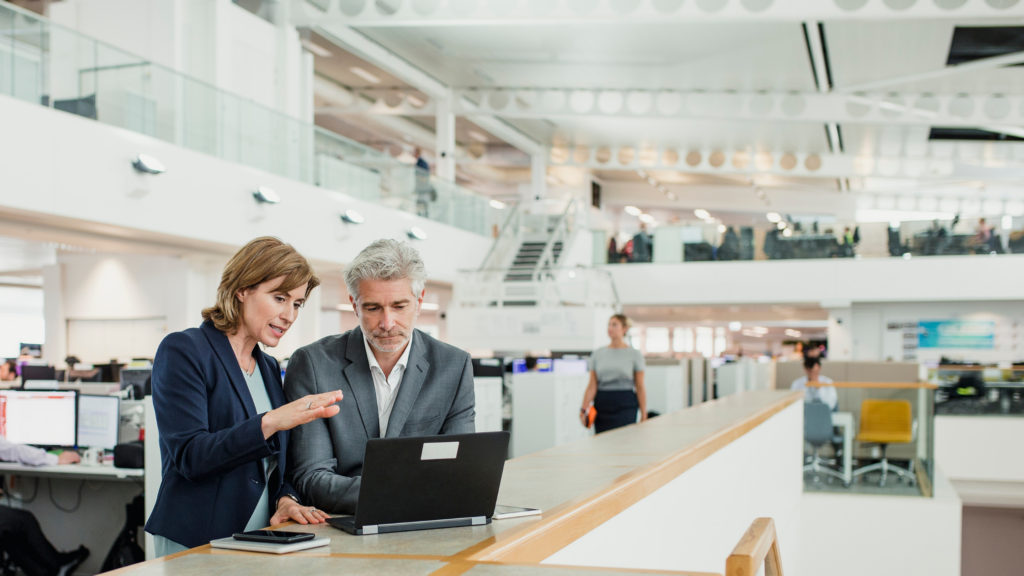 How a New Job in Tech Can Fight Post-Holiday Blues
When it comes to the holiday season, many think of spending time with family, shopping for presents, attending parties and prepping for the new year. But for some, it also could mean finding a new job. After all, the new year is the ideal time for a fresh start and for many, that means a change in career. 
Every year, we see significant spikes in job searches following the holidays. A survey conducted by Indeed found that job searches spike around 43% in each new year. So, to help you pursue a new path, here are some benefits, resources and starting points to help you land a job in tech. 
Three Benefits of Finding a Job During the New Year 
Ready for a change? Here are just a handful of perks to starting your job search at the beginning of 2023. 
1) New Year, New You 
Are you looking to improve yourself or take your career in a different direction? A new job is an excellent opportunity to start fresh and clean the slate. Reflect on your personal and professional goals for the new year and brainstorm ways to improve your soft and hard skills. Then, take an honest look at your resume and update it with some relevant new skills you want to highlight and update your LinkedIn profile with more information about new skills and activities you're most proud of to reign in interest from employers. 
2) Make More $$$ 
Hopping jobs has provided a new route to a higher salary. If you're in the market for a raise in income, now is better than ever to push for that extra boost. Professionals find that when they change careers, they can command higher salaries (10-30% more) than their past jobs. In addition, factors like the current job market and demand for talent are pushing wages up, meaning you can make more money if you strike now. 
3) Get Out of Your Comfort Zone 
If you're feeling spread thin, your current career is overwhelming or it's just not a position you're excited about, this time of year is excellent for making changes and trying something new. Especially if you're looking to add variety to your resume or increase your responsibilities within a company, this is the perfect time to start fresh and push yourself into a new role.  
Resources for Professionals Looking for a Change  
Despite some of the biggest companies in tech announcing widespread layoffs, there is a strong demand for tech talent throughout the industry—you just need to know where to look. If you're ready to make the leap, numerous resources and opportunities are available to help with your job search. Consider these five resources to help you make the change. 
LinkedIn Network 
If you're looking for a job in tech, it's likely that someone you know knows someone who knows someone who's hiring. One of the most effective ways to find a new job is by leveraging your personal network. Going through your LinkedIn network or simply changing your status to "open to work" can help you land that new job by letting others know you're in the market.  
Alumni Career Center 
Your college's Alumni Career Center can be a great resource when looking to move into a new career. These resources focus on helping you with your job search, whether it's making adjustments to your resume, connecting you with a partner company that is hiring or offering networking events to help you move forward. 
Industry Associations 
Joining associations in your field can be a great way to learn about industry trends, develop your network and find new opportunities. Associations are a great way to exchange ideas, share resources and learn more about the world of tech. Take some time to look into local associations and find a way to get involved.   
Job Fairs 
Job fairs are a great place to build relationships with recruiters, hiring managers and peers while making yourself available to potential employers. In addition, they enable you to engage with companies and learn more about their culture and job opportunities. Career fairs usually include multiple organizations hiring for various roles, so take some time to research the fairs in your area before going. 
Staffing Agencies 
Staffing agencies are a great way to get started in your job hunt. They are an excellent resource for professionals looking to find full-time or contract positions with some of the leading tech companies. Staffing agencies provide you with free resources to help give you a leg up during the hiring process, like training on how to write an effective resume, interview preparation and a formal introduction to hiring managers.  
Need Help Getting Started? Here Are the 10 Best Jobs in Tech   
If you're looking for your next job in tech, here are some of the most in-demand (and highest-paying) positions in the market.  
Product Manager: $100,000 

 

Full-Stack Developer: $106,000 

 

Cloud Architect: $107,000 

 

Artificial Intelligence (AI) Engineer: $110,000 

 

Software Architect: $114,000 

 

Internet of Things (IoT) Solutions Architect: $130,000 

 

Big Data Engineer: $140,000 

 

DevOps Engineer: $140,000 

 

Blockchain Engineer: $150,000 

 

Data Scientist: $150,000 

 
Looking for more help getting started with your job search? TeamSoft is a top IT staffing firm that connects great businesses with great individuals. We're here to help you make the most of your job search. Contact us today to see how we can find you a job in the new year.