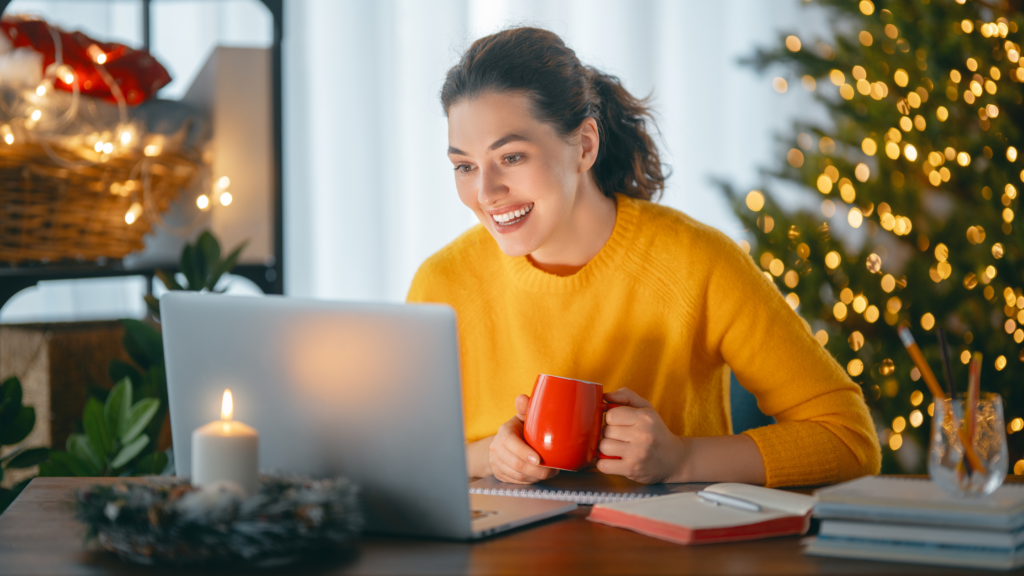 Tis the Season of Seasonal Work—Check Out the Top Four Perks of Getting into Contracting
Every year, December means holiday music on the radio (love it or hate it), earlier sunsets and travel plans. If you've noticed any of those three signs by now, it also means one more thing is happening: companies are ramping up their seasonal hiring efforts. For job seekers searching for temporary employment, seasonal jobs can be precisely what they're looking for. 
What Is Seasonal Work?
A seasonal job is a short-term contract role with an organization that has a specific end date, typically beginning at the start of the holiday season and ending shortly thereafter.  
Whether you've been interested in seasonal work or are just now opening up to the idea, now is the perfect time to try it. In this blog, we'll go over some of the top benefits of a seasonal job to help you decide if it's the right fit for you.  
Top Four Benefits of Seasonal Work
1) Resume Building
While your degree, certifications and soft skills will always be important to employers, arguably nothing moves the needle more in the hiring process than your experience. But, meeting the "x years of experience" expectations can be a frustrating part of your job search.  
Seasonal jobs are the perfect bridge to add a couple of lines of experience to your resume in a very short amount of time. And for the next full-time job you apply for, a few lines could very well make all the difference.   
2) Opening Doors
One of the hardest parts of getting a new job is hoping your resume sticks out against the countless others on a hiring manager's desk. Seasonal work is a way to get around this. 
Instead of embarking on the long road toward a full-time position at a company, the seasonal route gets your foot in the door. This way, you can make connections throughout the organization, showcase your work ethic and help your employer get to know you.  
If there is an open position after your contract is up, you're already much farther along in the process than you would have been. 
While this isn't a guarantee of a full-time position, a foot in the door is another added (and often overlooked) benefit of taking on a seasonal gig.  
3) Broaden Your Horizons
Taking a seasonal position is also a smart, risk-free way to test-drive a new job or industry you've been curious about. Because the contract length is typically short, seasonal work is a great way to "get in, get out" and explore something new.  
If you like it, perfect; now you can start the process of maneuvering towards a full-time position (maybe even with the same company!).  
Don't like it? No worries, your contract will be up soon, and you can explore greener pastures elsewhere. No harm, no foul.   
4) Extra $$$ (at the perfect time!)
Seasonal jobs are an excellent (and easy) way to boost your bank account. Whether you have extra time after your regular job or you're in a transition period, seasonal work is designed to help you get cash in your pocket fast.  
In addition to your pay, many organizations offer seasonal employee discounts. With the holidays just around the corner, this two-for-one couldn't come at a better time.   
If You're Looking for a Great Seasonal Job, Work with TeamSoft 
Deciding you want to snag a seasonal job is one thing; finding the right fit for you is another. That's where we come in. At TeamSoft, we help professionals like you get started in a role that perfectly matches their life and career goals. Contact us today to get hired (it's faster than you think!).