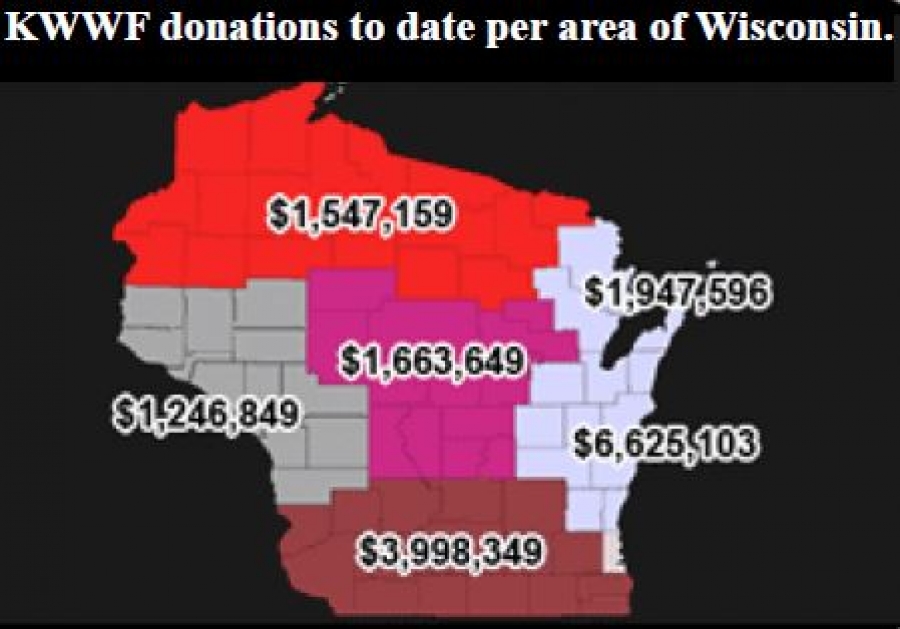 Bowling for the Keep Wisconsin Warm Fund
Record unemployment and sky-rocketing energy costs in this more recent economic decline have caused thousands of Wisconsin's most vulnerable residents to see heat and power not as a basic necessity, but as an unaffordable luxury.  Many of these households pay as much as fifty percent or more of their monthly income toward energy, forcing the ultimatum of eating or heating.  Many neglect other basic needs to survive, such as cutting critical medications in half.  The Keep Wisconsin Warm Fund (KWWF) provides, as a last resort, the only safety net that keeps those most in need safely in their homes.  KWWF, as a result of generous public, private, business and individual support, provides preventative services and the financial assistance necessary to avert energy-related crisis situations.  They partner with local agencies that assist low-income households by arranging more affordable payment plans, offering budget counseling and teaching ways to conserve energy.
In both 2011 and 2012, TeamSoft employees, consultants and their families went bowling to help raise money for the Keep Wisconsin Warm Fund.
The TeamSoft Charitable Giving Committee pledged to donate $10 per strike and $5 per spare from each lane's best game, up to $1,000.  With stellar bowlers in attendance, reaching that $1,000 goal was not a problem.  But that's not all: Through a unique matching fund through the State of Wisconsin, all donations to the KWWF were matched two to one!  This equated to a $3,000 impact, which helped many in our state keep the heat and electricity on during the winter.
This event originated in 2010 when the TCGC donated $925 to the Keep Wisconsin Warm Fund in a similar event and the State of Wisconsin matched our donation.  In a thank you letter from the KWWF, we learned that nine families were able to keep their heat and power going during the winter due to our donation.  After hearing how needed this help was, the TCGC voted to run this event again.
This year we are scheduled to bowl for the KWWF again on Sunday, December 8th, 2013 at Prairie Lanes in Sun Prairie, WI.  The event will start at 1PM and wrap up around 4PM.  Food and beverages will be provided by TeamSoft.  Once again, the TCGC will be donating $10 per strike and $5 per spare for each lane's best game.  However, this event has a cap of up to $1,500 as opposed to $1,000 in past events!  The State of Wisconsin will match every donation to the KWWF two to one.  If our collective bowling skills prompt a donation of $1,500, we will actually make a $4,500 impact due to the match!
In addition, you can drop off any holiday gifts you purchased for the Sharing Wishes Holiday Wish List (check out TeamSoft's Facebook page: www.facebook.com/TeamSoftInc for an updated list). Please remember to let Lisa know if you are purchasing a gift to try and avoid duplicates. Lisa's email is lquam@teamsoftinc.com.