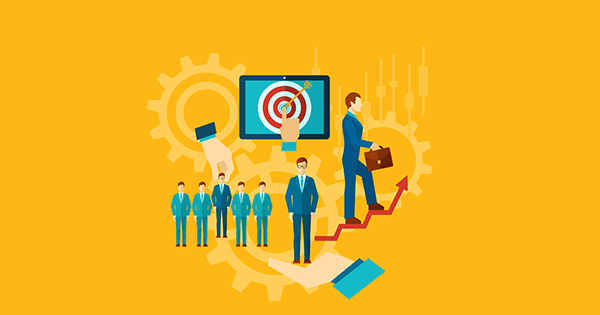 Get Your Career Moving In The Right Direction
Almost everyone has an important goal or aspiration they hope to achieve in their life and for many people, this includes some type of long-term career goal. While having a career goal may seem daunting or sometimes even impossible to achieve, having a solid career development plan can serve as a reliable roadmap for getting you to your destination. If you're wondering how you can achieve this, there are some simple steps you can take to create your own plan.
Step 1: Find Your Destination
You don't take a road trip without knowing where you want to go. This same concept can be applied to your career plan as well. To figure out what your career plans are, ask yourself these questions:
Where do you want your career to be in 2 years?
Where do you want your career to be in 5 years?
What makes you aim to these objectives?
Being able to ask yourself where you want to be in 2 and 5 years is great because it helps you establish a short-term goal that you can easily visualize as well as a long-term goal that you will be working towards over a longer period of time. It's also important to make a goal for a reason and not just for the sake of making one. Ask yourself why you chose your 2 and 5 year career goals so that you are sure you are taking your career down the right direction.
Step 2: Perform a Gap Analysis
Conducting a gap analysis helps you figure out the difference in the qualifications that you currently possess and the qualifications that you need to accomplish your 2 and 5 year goals. Using a job posting or description from a job or career you are aiming at is a great place to start. Go through the job description line by line and pull out the current state of skills, education, and/or experience listed. Rate yourself on how well you match these criterion and identify the areas that you need substantial improvement. By doing this, you now have a list of development ideas to take from.
Step 3: Create a Development Plan
After having written down your goals and clearly identifying the areas where you most need improvement, you are now ready to implement your career plan. It is best to start your plan by determining how you are going to acquire the required skills for your career path. You can determine this by researching your desired skills and finding the best way that you can obtain them. After you have determined how you are going to learn the skills you need, start setting specific dates or milestones on when you are wanting to start and finish learning them so you can hold yourself accountable. Finally, make sure to look back at your goals a few times per year to help keep yourself focused and to help remind you of your goals.
You are responsible for where your career goes and with a bit of planning, you can be guarantee that you accomplish great things. What are some of the things that you do to make sure your career is heading in the right direction? Let us know!