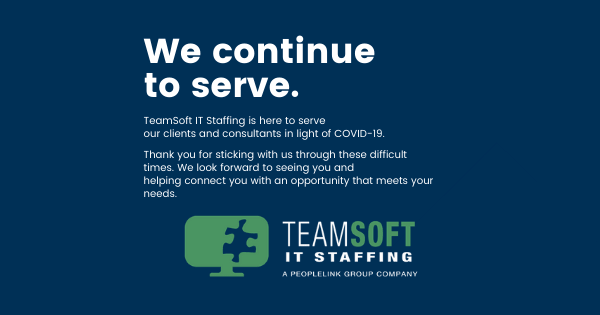 COVID-19: We Continue to Serve
As the government begins to lift stay at home orders allowing some companies to come back online, we expect to see a dramatic increase in the need for workers to fill openings created by COVID-19 fueled layoffs.
Each branch has a plan in place to maximize safety for both our employees and our applicants. We will follow the social distancing protocol, implement stricter cleaning measures, and use PPE. We will limit the number of people allowed in each branch and we recommend calling before you arrive to ensure you can be seen promptly.
Thank you for sticking with us through these difficult times. They have proven our determination and resolve as a community to be stronger than we could have ever imagined. We look forward to seeing you and helping connect you with an opportunity that meets your needs.