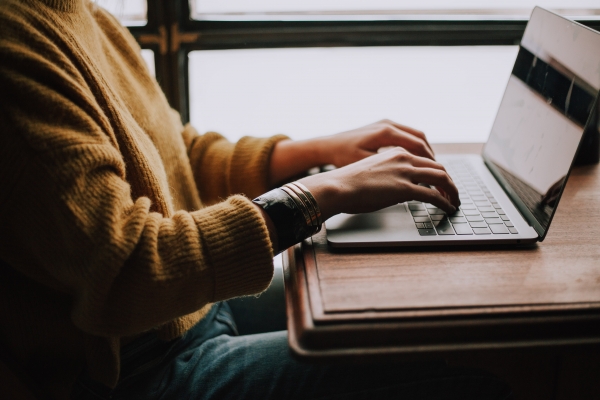 How to Ask for an Extension on a Job Offer
3 Tips for Handling This Tricky Career Situation Professionally
Many of us have been in a situation where a job offer comes in, and instead of pure excitement, you feel anxiety and confusion. Maybe you recently finished a final interview for another job that you believe you'd like more, and you need another day to see if they respond. Or perhaps you simply want another day to calculate how your income and benefits changes might change your lifestyle.
No matter what your case may be, we're confident that you'll handle it gracefully. Keep reading for some of our expert recruiting-industry advice.
Need More Time? Here's How to Ask
1) Keep Your Request Timely – Most employers set out to fill a job as quickly as possible. They've spent months sourcing candidates, interviewing, and they finally landed on you as their chosen candidate. While they're eagerly waiting to hire you, a couple more days is ultimately no big deal for most hiring managers. Give them a firm due date and be prepared to stick to it. Usually, two to three days is a reasonable ask, according to most hiring managers.
That said, you want to avoid appearing uninterested in the role, so we recommend asking as soon as you get the offer. This one step will help manage your reputation with the company by keeping them from feeling like your last choice.
2) Demonstrate Honesty and Gratitude—It might be an employee-driven market, but that doesn't mean that common courtesy goes out the window. Emphasize how you're grateful for the opportunity and appreciative of the relationships you've built throughout the interview process. This will not only reinforce your prospective employer's confidence in you if you take the job but also build a referral-worthy connection if you decline it.
3) Follow Through on the Agreed-Upon Deadline – Remember that date you agreed to when negotiating with the hiring manager? Now you must stick to it. After the initial shock and excitement of receiving a job offer wears off, you'll typically know soon thereafter if you want to take the job. So, if you're still not excited after 48-72 hours, we might suggest reevaluating your career options anyway.
What to Ask Yourself While You're Waiting
Make Sure You Understand Your New Role
Sometimes candidates get so caught up in wanting to be chosen that they fail to evaluate a job for how it compensates them or fits their values and lifestyle. It happens to all of us, even sometimes to skilled recruiters.
Before you officially say "yes" or "no," take the time you need to look back over the interview process and evaluate any concerns. Did your prospective boss seem like someone you'd get along with? Were they sincere and open-minded? Could you learn from them?
Assess Every Angle
Now that we've looked at the role in terms of the here and now, let's also assess the future. Note that most state laws protect at-will employment, where either employer or employee can end the relationship at any time. However, consider this role in a perfect-world scenario – how long would you stay there? How would you make a lasting contribution? How would you influence the culture, mission, and values?
If you're asking to stall the offer because you feel there's something missing, take some time to figure out what that is. Maybe the role is hybrid, and you need a work-from-home environment to manage family responsibilities. Maybe you simply need $10K more to cover living expenses. Zoom out for the big picture of the role, identify any concerns, and then see if you can close those gaps with negotiation. The worst they can say is "no."
Sample Email
Perhaps you've read this far but still want to see a concrete example of how to put some of these ideas into practice when communicating with the hiring managers. Feel free to use some variation of the template below!
Dear [hiring manager name],
Thank you very much for offering me a position as [offered position] at [company providing offer]. I greatly appreciated the opportunity and enjoyed speaking with you and your colleagues. I am carefully considering my options for my next job position and will let you know my decision on the position in the next [insert number here] business days.
Based on the information given to me by the hiring manager, I believe I have until [date] to respond to the offer you have extended. Please let me know if that date still works with your timeline. You can reach me by phone at [your phone number] or by email at [your email].
Thank you again for this opportunity.
Sincerely,
[your name]
Contact Us Today!
Since 1996, TeamSoft has made it our mission to build relationships and match clients with high-quality professionals. Submit your resume here to get connected to jobs that connect your passion to the work you do every day.