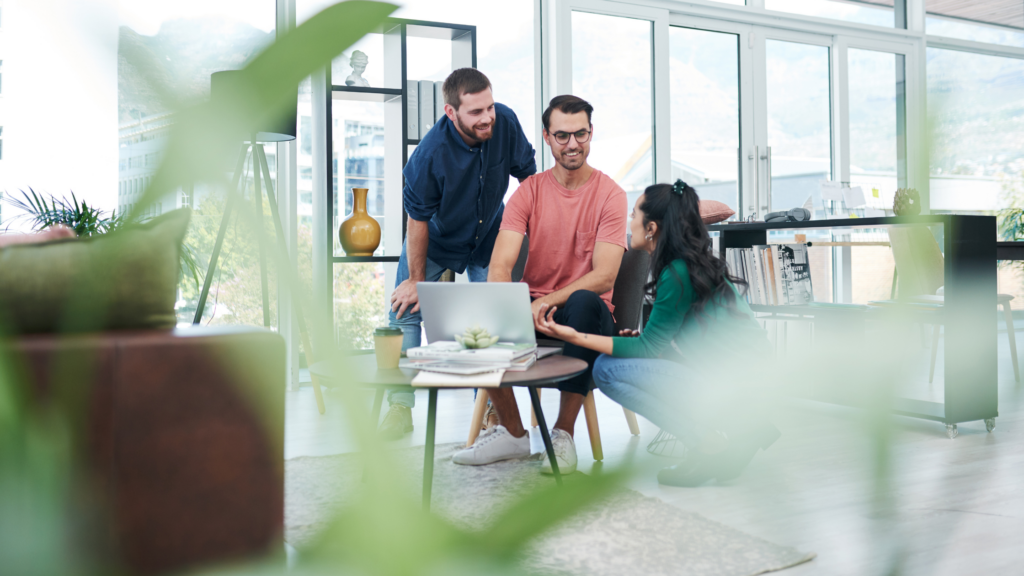 Wondering How to Recruit Tech Talent to Stay Ahead? Try These Five Tips.
The insurance industry is undergoing a massive transformation in the wake of exciting and rampant advances in technology. From automating processes to implementing artificial intelligence, technology is changing the way insurance companies operate. But all this change can make even the most tech-savvy person's head spin—especially for organizations that want to stay competitive without abandoning their core values, integrity and established processes.  
There's always the argument, "If it ain't broke, don't fix it," but as candidate expectations change, it's more important than ever to keep up with their evolving wants and needs. To take advantage of the right tech advancements for your organization, you need to have the right tech talent in place. Recruiting top tech talent can be a challenge, but it's undoubtedly essential to ensure your company stays ahead in this fast-moving industry. 
And it just so happens that the technology sector is one of our specialties at TeamSoft. 
We've put together five tips to help figure out how to recruit tech talent for your organization so you can keep up with candidate expectations, the ever-evolving tech landscape, and compete against others in your industry. Let's dive in. 
Five Tips for Recruiting Top Tech Talent in the Insurance Industry
Tip #1: Make Sure You Deeply Understand the Role of Tech in the Insurance Industry
You can't hire for what you don't thoroughly understand. Makes sense, right? But it might not be as easy as it appears on paper. 
PwC recently asked financial services executives to choose from a list of the biggest risks that could prevent their companies from achieving their growth goals, with a staggering 55% of those polled citing talent acquisition and retention challenges—in large part due to skills identification being a major disconnect for business leaders.  
Top tech talent is critical for insurance companies to develop, implement and manage cutting-edge solutions. By identifying the areas where technology can make a significant difference, insurance companies can better understand the skillsets and expertise they need to attract to remain competitive in the rapidly changing industry. 
Long story short: You can't fill the right seat with the right person if you don't have a deep understanding of the skills the right person needs to possess. And it all points back to tech. 
Tip #2: Identify the Key Tech Skills Needed in the Industry (and Communicate Them Clearly)
Contrary to what you might think, not all tech skills are created equal. Of course, this can make identifying the essential tech skills needed in the industry more difficult, but it can be even more difficult to clearly communicate these skill requirements to candidates. 
One of the best ways to do this is by taking the time to create a truly clear and super-detailed job description that outlines the specific tech skills required for the role. Be sure to outline the required experience with specific programming languages, databases, data analysis tools, and cybersecurity protocols. Better job descriptions make for better-qualified candidates—period.    
In addition to the job description, you'll want to reiterate these required skills during the interview process. Be sure to incorporate questions that will allow you to properly assess each candidate's experience and expertise in the areas required for the role. It's also important to provide candidates with a clear understanding of the role they will be playing in the organization, how their skills will contribute to the company's goals, and the career advancement opportunities available to them. 
Tip #3: Meet Them Where They're at by Leveraging the Right Communication Channels
If attracting top tech talent is a priority in your business growth strategy, then meeting your candidates where they're at will play a key role in your success. Where is your target audience spending most of their time—not just in the job search aspect, but in their downtime as well? Are they reading up on industry trends on LinkedIn, or do they prefer quick, attention-grabbing visual media on TikTok?  
There are many opportunities to connect with top candidates who are a great fit for your organization, and it's important to have a clear understanding of which channels will allow you to make a genuine connection off the bat. But it goes beyond simply finding where they are and implementing paid campaigns. Companies should also focus on building genuine, strong relationships with potential candidates first to help stand out from the competition.  
For one, creating a positive candidate experience can increase the chances of candidates being more interested in learning about your company, its culture and its values—which can lead to better engagement and retention rates. Great candidate experiences build your brand's talent community. Consider that someone who didn't make the cut for one role is absolutely perfect for another. If you left them with a positive impression of your company by giving them the courtesy of a good candidate interaction, it's likely they'll be thrilled to throw their hat back in the ring when another opportunity comes along.
Outside of the candidate experience, wherever you're meeting and communicating with your candidates, be sure to demonstrate transparency. Top talent won't settle for anything less than the role's full details made crystal clear from the start.   
Tip #4: Show Them the Money. And Benefits.
We would be remiss if we failed to mention the weight that a competitive compensation and benefits plan holds in not just attracting the best tech talent, but even more importantly, retaining it.
United Insurance reports that over 75% of millennials declare that benefits customization is important to increasing loyalty to their employer. And with millennials accounting for 35% of the workforce, it goes to show the importance of a competitive salary and benefits package. 
But it doesn't stop at traditional benefits like healthcare and retirement plans. Companies should also consider upgraded vacation policies like unlimited PTO or new and interesting benefits like pet insurance and free mental health resources. It's also key to offer growth and professional development opportunities—which leads us to our fifth and final tip. 
Tip #5: Invest in Employee Training and Development
Last but certainly not least, tech professionals want to work for organizations that show they are invested in their growth and development by presenting them with opportunities like training courses, mentorship programs and industry conferences and events. Not only does this demonstrate a sense of loyalty to your employees, but it also has some crossover benefits for your organization. 
Employees who receive regular training and development opportunities are more likely to be engaged, motivated and productive. This leads to increased innovation and better outcomes for the company. They're also likely to experience a confidence boost, which will allow employees to show up with more pride and excellence in their work. Talk about a win–win.    
Take the Guesswork Out of Recruiting Top Tech Talent With TeamSoft
When seeking technology talent, we understand you're not only looking for candidates who are qualified for the job, but also those with industry-specific experience in the insurance sector. It can be extremely challenging to find qualified candidates with relevant experience in your specific insurance verticals in today's job market. It's even harder to find this level of experience within your company's vicinity. But that's where we come in.  
At TeamSoft, we specialize in finding top tech talent in the insurance industry for our clients. We don't just "fill" open roles—we take the time to understand your business goals and the technology you use to support those goals. Our team is skilled at identifying technology professionals who fit your company culture and are capable of contributing to your business for both the short and the long term.    
Contact us today to help you find your next hire.