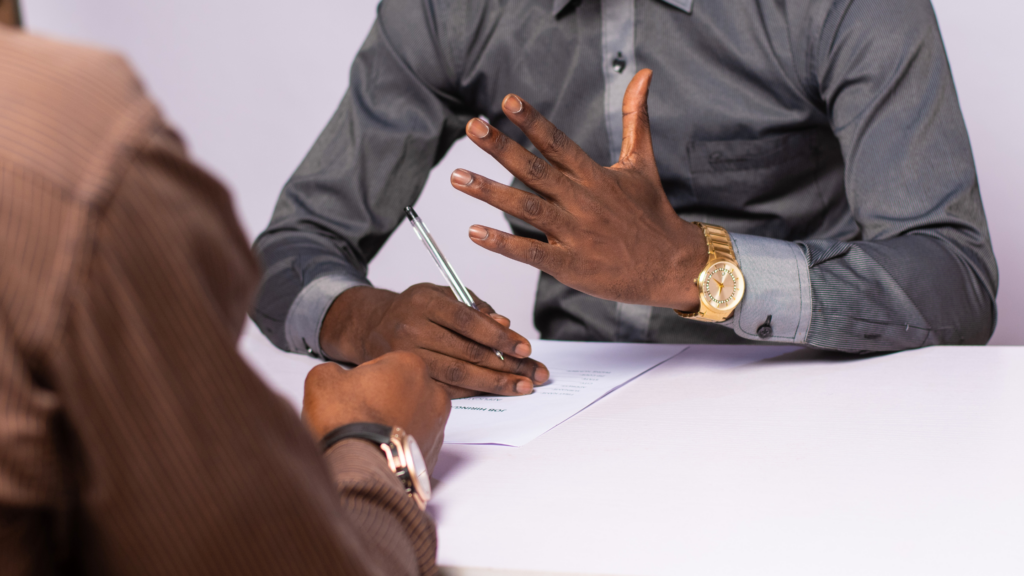 Is Direct-Hire Staffing Right for Your Business?
The staffing industry plays a crucial role in the success of companies of all sizes, from large enterprise organizations to small and midsize businesses. While some organizations opt to hire personnel using an internal human resources team, many choose to rely on the expertise and extensive resources of a reputable staffing firm—especially those who have niche specialties, like TeamSoft's focus on IT staffing solutions. 
When hiring for a new position or filling a vacant one, organizations can choose one of three main ways to do so with a staffing agency: 
In this blog post, we'll take a closer look at direct-hire staffing in particular. We'll outline some benefits of direct-hire staffing and careful considerations to help you decide whether it's the right way to go for your organization. 
What is Direct-Hire Staffing?
Direct-hire staffing is typically performed by a recruiter at a professional staffing agency and involves hiring a candidate directly onto the company's payroll, as opposed to using a temporary agency or contract-to-hire staffing solution. 
This service differs from contract or temporary staffing because these two often include a probationary period in which companies can test out employees before hiring them permanently. Additionally, in both contract-to-hire and temporary staffing arrangements, the employee is on the payroll of the staffing agency (i.e., the agency of record) rather than the company where they'll be working. 
In many cases, companies try out varying staffing services without realizing the many benefits of direct-hire staffing. Let's look at just some of its many advantages. 
Bring on Board Top Performers Who Are in it for the Long Haul
Direct-hire staffing services offer a unique advantage to companies looking to hire top talent for long-term positions. With a recruitment process that focuses on sourcing and identifying high-caliber candidates proven to succeed in their field of expertise, the candidates you interview and ultimately hire will be less risky and more likely to excel. 
Find the Perfect Person for Your Most Challenging Roles
Direct-hire staffing services can be particularly beneficial for hard-to-fill positions that require specific skill sets and expertise. These services provide a dedicated team of recruiters who specialize in identifying and engaging candidates with the qualifications and experience that match your requirements. By leveraging their industry knowledge and connections, they can tap into an extensive network of candidates, including those who may not be actively seeking new opportunities but are open to discussing the right opportunity when it comes their way. 
Maximize Your Time and Budget
Want more time and resources to dedicate to areas outside of hiring? A direct-hire staffing agency will take care of things like coordinating candidate interviews, setting start dates, and negotiating salaries—freeing up your team's time to focus on other priorities. Plus, since direct-hire staffing agencies typically charge a flat fee for their services, you can better manage your hiring budget and avoid any unexpected costs. 
Take Care of Your Employees With the Same Compensation
A direct-hire staffing partner will be an advocate for your employees' salaries, so you can rest assured that your employees are taken care of and that you are meeting all legal and compliance requirements. Bonus: Because direct-hire staffing agencies work with multiple clients, they have the knowledge and experience to negotiate the best possible salary for your employees. 
Before You Decide: Important Considerations for Direct-Hire Staffing
It's one thing to know the potential benefits of direct-hire staffing, but that doesn't necessarily mean those benefits will translate to your business needs and goals. 
If you're unsure whether direct-hire employees are right for your company right now, here are a few questions you and your team can consider. 
Is Your Business Growing?
If your company is in the process of expanding and looking for long-term hires to help sustain its growth, then direct-hire staffing services can be the right solution for you. Unlike temporary staffing services that only provide seasonal or project-based staff, direct-hire staffing can help you find permanent employees who are invested in your company's success and will stay with you for years to come. 
Do You Need Specific Skills?
When your company has a specific skill gap or needs to bolster a particular department, direct-hire staffing can help you find the right candidate for the job. With direct-hire staffing, you can ensure that the candidate you hire has the skills and experience necessary to fill the role and contribute to your company's success. While training will still be required to get the new hire up to speed on how your company operates, they will bring their unique skillset to the table and quickly become a valuable member of your team. 
What's Your Timeline?
Direct-hire staffing can take a little longer than other staffing solutions since the staffing agency is searching for the right candidate to match your specific needs. However, if you have the time to wait and want a dedicated, long-term employee who will contribute to your company's growth and success, then direct-hire staffing is the way to go. Some staffing agencies like TeamSoft even have a pool of pre-screened, highly qualified candidates ready to start working for you on short notice, which can be a great option if you need to fill a position quickly. 
How Much Management Control Do You Want?
Direct-hire staffing provides you with complete control over the employees you hire, as they become part of your company and are no longer employed through the staffing agency. This means that you have direct communication with your new employees, can provide them with your own company culture and values, and guide them towards achieving your company goals. With other staffing solutions like temp-to-hire, there may be less management control, as compliance rules may restrict how, when, and where a contract employee works. But with direct-hire staffing, you have the freedom to mold your new hire into a dedicated, long-term employee who will help your company grow and succeed. 
Find the Best Talent for Your Business with TeamSoft
Looking for the right staffing partner? Don't settle for just any agency, take the time to find one that's the right fit for your organization—a team with the right industry knowledge, experience and expertise to find the best candidate for your specific job. By finding the perfect partner, you can be sure you're working with professionals who understand your needs and can deliver results. 
At TeamSoft, we specialize in finding top tech talent for our clients. We don't just "fill" open roles—we take the time to understand your business goals and the technology you use to support those goals. Our team is skilled at identifying technology professionals who fit your company culture and are capable of contributing to your business for both the short and the long term.   
Whether you need direct-hire staffing or any of our other services, we'll find you the perfect fit. Contact us today to get started.