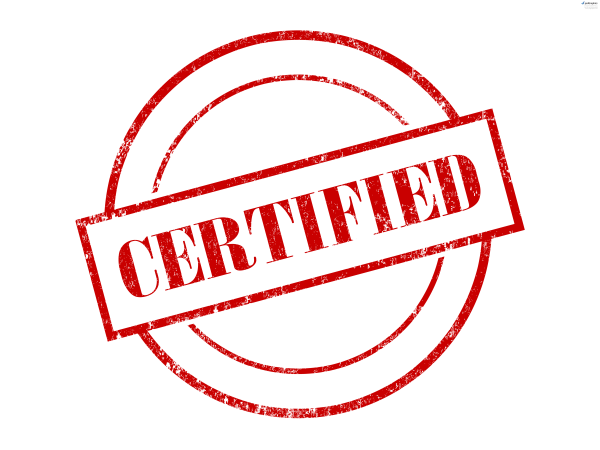 IT Certifications Finally Helping Your Paycheck Again
After years of decline, employers are beginning to pay a bit more for some IT certifications. The increase isn't much, but after dropping nearly every quarter since 2007, the change in direction during the spring is notable, says David Foote, chief analyst at Foote Partners, which survey IT salaries and premium pay across more than 2,400 employers.
According to Foote's latest report, the second-quarter turnaround were led by certifications in:
·Architecture/project management/process certifications, which increased in market value by 1.8 percent
·Database certifications, up in value by 1.5 percent
·Information security certifications, which gained 1.4 percent in value
Those increases refer to premium pay and do not represent an increase in base salaries, so overall gains are fairly small. What's more, those categories are large, and the premiums within them vary quite a bit.
You might think that slight gains in one quarter merely represent an outlier, but Foote says that's probably not the case. "I think certs pay will not go any lower if the economy stays as healthy as it is right now. It has reached the bottom for now, and I think we can expect either flat performance or mild gains like the past quarter for the remainder of the year," he tells me.
Although overall employment growth in the U.S. economy has been weak, IT has been adding large numbers of jobs for months. A recent report by the Bureau of Labor Statistics showed a net gain of 18,400 jobs in July across four industry job segments commonly associated with IT professionals, the second largest monthly gain in 2013. That's the third month this year in which more than 18,000 workers were added to U.S. payrolls. The Dice.com jobs board listed more than 84,802 IT jobs at the beginning of August, roughly the same number as a year ago. Of those, more than 50,000 are full-time. It's not possible to tell from the data how many of the listed jobs were created recently.
To be sure, the employment picture for IT professionals is better than it has been for some time, but getting the most money for your labor still requires smart career planning.
These are the hot certifications
Despite the one-quarter improvement in certification premiums, noncertified skills still command a greater premium. That's a long-term trend, and it remains to be seen if it will change.
In 2004, noncertified skills premiums hit a 13-year floor of 6.59 percent, compared to certification-related premiums of 7.79 percent, according to Foote Partners. By the spring of this year, the balance had shifted, with noncertified skills commanding a premium of 8.71 percent compared to 6.69 percent for certified skills.
"If you look at what employers want, you'll see that many of the skills and competencies that they need are not easily certified, or certifications for them simply don't exist," Foote said back in January when the premium value of certifications sank to an all-time low.
In the latest quarter, the premiums for noncertified skills that increased the most were management/methodology/process skills, up 6.3 percent; database skills, up 4.3 percent; and messaging and communications skills, up 1.9 percent.
Noncertified skills that command the highest premiums, regardless of changes in the second quarter, included TOGAF (the Open Group's enterprise architecture methodology), complex event processing, data governance, Apache Hadoop, big data analytics, and business process management.
In the certified column, the hottest certifications now include Open Group Master Architect, EMC Cloud Architect Expert, GIAC Security Leadership, Oracle DBA Administrator Certified Master, Certified in the Governance of Enterprise IT, and Certified Information Security Manager.
What's changing? One factor is that businesses, which finally have money to spend on infrastructure, are in the midst of transforming IT (cloud computing is a huge driver). Another factor is that vendors that offer certifications also have money these days and are aggressively promoting themselves, says Foote. Vendor-independent organizations like the Open Group tend to have few resources for promoting their products, "but some have developed superb certifications that employers need and highly value them," he adds.
That's not all. IT is being pushed to take on more and more responsibility for business. In the past, enterprises looked to outside consultants to reshape IT. "They may still bring in outside help, but now they are asking their CIOs and business leaders who manage large segments of technology talent to take more control over architecting, enabling, and securing the technology and information management parts of the enterprise," writes Foote.
Given that push to reorganize, it's no surprise that "architecture" is mentioned again and again in Foote's report.
The IT wage story is not as clear
This is complex. On one hand, employment in IT is obviously strong. But on average, wages aren't going up. Writes Foote, "IT jobs have been on a sustained growth upswing over four years, and wages are holding steady overall and growing substantially for many specializations in areas such as mobile platforms, cloud computing, advanced analytics, and security."
If there were a shortage of capable IT professionals, "holding steady" is not where you'd expect wages to be. I've argued for some time that the IT industry has still not reached full employment, and Foote's observation, along with other experts I've quoted recently, supports that point. (Foote may not agree with that.)
Because there's still serious competition for the best-paying jobs, it makes sense to scope out the areas that employers care about the most. That's the real value of Foote's report, and I urge you to read it with an eye toward your next career move.
Written by IT blogger, Bill Snyder