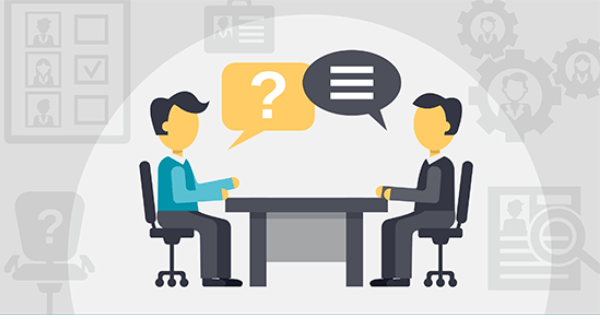 It's Your Turn to Ask the Questions!
You are dressed for success, have an awesome resume, a great work ethic, and you feel like you have nailed every question the interviewer has thrown your way. Now comes the time where she asks "Do you have any questions for me?" If your answer to her question is "no," you can kiss that job good bye. By not asking any questions, you are telling the interviewer that you are not interested in the position. You are showing that you have a lack of passion or interest in both the job and company.
The key to nailing this part of the interview is to not just ask any question, but great questions. Your questions should be thought provoking and be to answers that are not already available to you. You want to show that you have done your research and are truly interested in working for the company.
While talking to some of the recruiters at TeamSoft, I asked them what their favorite questions people have asked them in interviews. Here's what they said:
What is the typical day on the job?
How well does everyone work together?
What can you tell me about the company culture?
What are the most important skills for this position?
What start date are you targeting?
What are the next steps?
Is there anything more I can tell you about myself?
Remember that a job interview is a two way street and you are interviewing the employer as much as they are interviewing you. You have to make sure that you are a good fit for the company as well as the position, so don't be afraid to do your research and get some answers. Engage the interviewer in questions to get them excited for you to work for them!