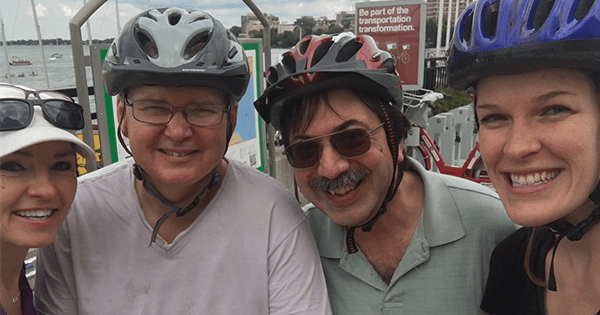 PsyclePaths Enjoy Bike Ride Around Lake Mendota
The TeamSoft PsyclePaths hosted another successful bike ride on Sunday, August 13th. This time, they started on the Howard Temin Lakeshore Path and took a 10-mile ride around Lake Mendota. TeamSoft consultants of all experience levels joined in on the fun – from beginner bikers to bike commuters, to triathlon trainers! The group enjoyed the beautiful summer day, and a great time was had by all!
If you are interested in participating in future biking trips with the PsyclePaths, please email lclemens@teamsoftinc.com.