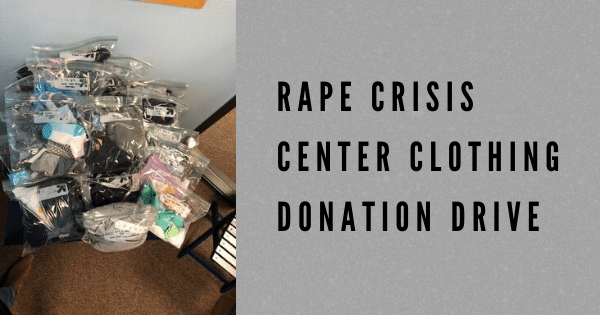 TeamSoft Holds Donation Drive to Benefit the Rape Crisis Center
April was Sexual Assault Awareness Month. Sexual Assault Awareness Month is an annual campaign held each April to raise public awareness about sexual assault as well as educate communities and individuals on how to prevent sexual violence.
The TeamSoft Charitable Giving Committee reached out to the Dane County Rape Crisis Center to see how they could help and learned that one of their biggest requests is from Meriter Hospital's Forensic Nurse Examiner Program for clothing for victims; often their clothing is taken from them at the hospital for evidence.
The fundraiser was a success, with more than 25 packets of clothing for men, women, and children donated to the program. To make a monetary donation to the Dane County Rape Crisis Center, visit this website: https://thercc.org/get-involved/donate/donate-online/. You can also take advantage of the TCGC's Charitable Event Participation Policy and request a matching donation.