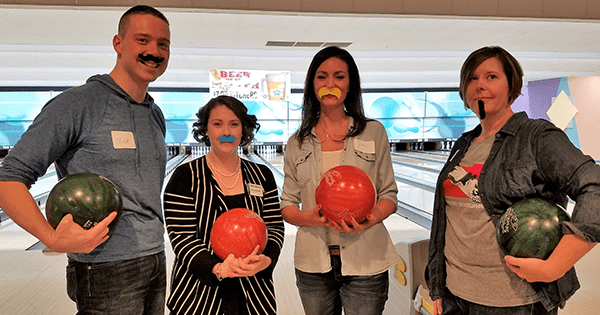 Spare Time with TeamSoft
TeamSoft's annual bowling event was held on Saturday, November 19th, at Ten Pin Alley in Fitchburg. We had a great turnout, and a fun time was had by all! Like previous years, the TeamSoft Charitable Giving Committee pledged to donate $10 per strike and $5 per spare for each lane's best game to the Keep Wisconsin Warm/Cool Fund. Due to the State of Wisconsin's unique two to one matching donation, TeamSoft was able to raise a total of $3,450! To view the photos from the event, visit us on Facebook. Thank you to Ten Pin Alley for letting us use your facilities and to everyone who participated in this event!
During our bowling event, we were also collecting donations of gift cards and money to help the Sharing Wishes families and collected over $400 toward that endeavor. If you would like to make a donation for the Sharing Wishes families, email Lisa at lquam@teamsoftinc.com.