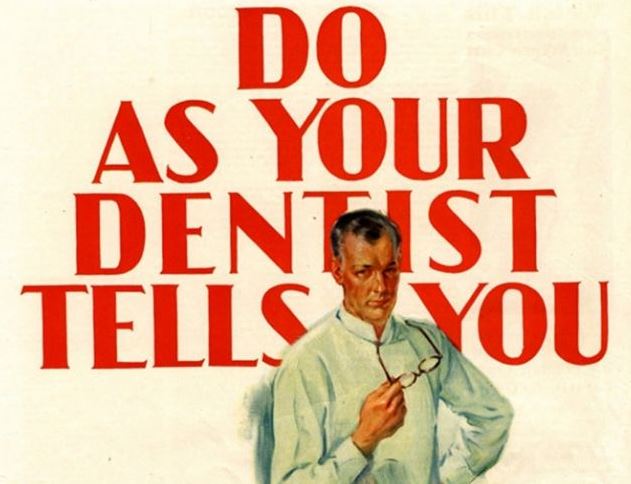 Sweet Teeth
"All the adversity I've had in my life, all my troubles and obstacles, have strengthened me… You may not realize it when it happens, but a kick in the teeth may be the best thing in the world for you." -Walt Disney
Yeah, we don't want to kick you in the teeth… but we understand that everyone encounters adversity, troubles and obstacles. Let them strengthen you. All along, though, know that your teeth need you. They're sitting there, idle. Quietly, and perhaps with a prolonged impatience. So let us help you take care of your teeth now through Guardian dental insurance. Taking care of your teeth just got easier and more rewarding. Your eyes will thank you too.
TeamSoft recently switched to Guardian dental insurance. If you are enrolled in our dental plan, Guardian offers a unique opportunity for participants to potentially increase their annual maximum limit by rolling over unused annual maximum amounts. The regular annual maximum amount is $1,000. This is the amount Guardian will pay towards claims for each individual on the plan in a calendar year. Rollover is not possible from the 2013 plan year as it was so short, but starting 1/1/14, if you qualify for the annual max rollover then you will have access to this extra amount 1/1/2015.
Each calendar year, if $500 or less of your annual max has been used, then you are eligible to have a portion of your unused money rolled over to your annual maximum in the next calendar year.
If ALL of the providers you saw are in-network you'll gain an additional $350 towards your annual max amount. If you see ANY out-of-network dentists throughout the year, then you'll gain an additional $250 towards your annual max amount. Guardian encourages participants to use in-network providers, which is why they offer a more generous rollover amount to those that do so.
The rollover amounts sit in an account until there is a year when you go over the regular $1,000 annual maximum. You and your insured dependents maintain separate rollover accounts based on your own claim activity.
The maximum you can have in rollover amounts at any time is $1,000. This means with the regular annual max of $1,000 and a potential of rolling over an additional $1,000, you could at one time have a $2,000 annual maximum.
All participants automatically have access to Davis Vision Network Discounts. This is NOT vision insurance, but a program that offers you discounts on vision services. There are no ID cards and no claims. You simply let the participating provider know you are enrolled in the Davis Vision Network Discount program and the discount will automatically be applied to your purchase. Discounts are offered by participating providers on eye exams, frames, lenses, contact lenses and vision laser surgery. Some participating providers include Target, JC Penney, Wal-Mart, Shopko, Sears and Pearle Vision. For a full list of providers, go to www.guardiananytime.com, click on Find a Provider at the very top (by the search bar), select "Find a Vision Provider," and for "Select Your Vision Plan" choose "Davis Vision."
If you are enrolled in Guardian dental insurance, you also have access to discounts on products that use Xylitol, a natural sweetener. Studies show that using products with Xylitol can reduce cavities by as much as 80%. Xylitol is not a chemical or a drug, but a natural sugar that reduces decay-causing bacteria. The company that is offering the discount, Epic Dental, uses non-GMO, renewable corn crops to harvest Xylitol. Epic Dental is pleased to offer all Guardian dental members a 50% discount off your first order and 25% off all additional orders of Xylitol products including gum, mints, mouthwash and toothpaste. You can learn more about Xylitol and take advantage of this discount by going online at www.epicdental.com/v-141-discounts-for-guardian-members or call Epic Dental toll free 1-866-920-4200. Use promotion code GA25DN.
If you have any questions about these benefits, please contact Kristina Maher in Human Resources at 608-829-7261 or kmaher@teamsoftinc.com.