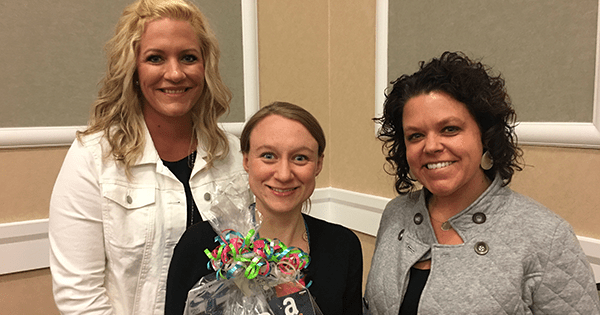 TeamSoft Attends 2018 IBADD Conference
Recruiters from our Des Moines branch represented TeamSoft at the 2018 IBADD Conference. The conference was sponsored by The IIBA Central Iowa Chapter and was held at Prairie Meadows in Altoona, Iowa on Friday, May 11, 2018.
Congratulations to TeamSoft consultant Kayla M., a Lead Business Analyst, for being the winner of our raffle prize. Kayla went home with $25 gift certificates to each of the following: Amazon, Best Buy, Target, Starbucks, Bed, Bath & Beyond and Barnes & Noble. Congratulations Kayla!
To view more photos from the conference, please visit our Facebook album.