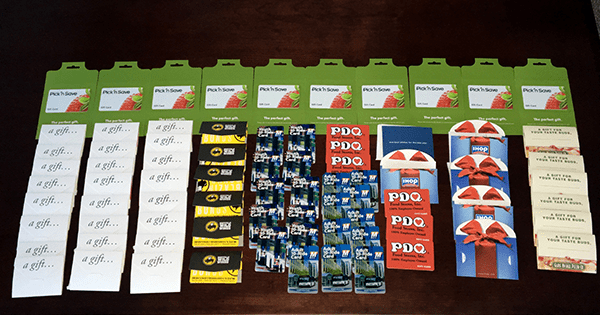 TeamSoft Collects Gift Cards for Sharing Wishes Families
The TeamSoft Charitable Giving Committee recently wrapped up the Sharing Wishes Winter Wish List. This year, the families participating in the Sharing Wishes Program asked for donations of gift cards. Since much of their state funding has been cut, these gift cards help them purchase essentials like gas, food, and clothing.
TeamSoft raised a total of $1,605 to assist the families this holiday season. We also held a raffle, and for every $20 that was donated, the donor received one entry into a raffle for an Apple Watch. Jennifer Parker from the TeamSoft office was the winner – Congratulations, Jennifer!
If you are interested in making a donation to the Sharing Wishes families, please contact the TCGC at tcgc@teamsoftinc.com. Thank you to everyone who donated! You are truly helping these families have a happier holiday season!