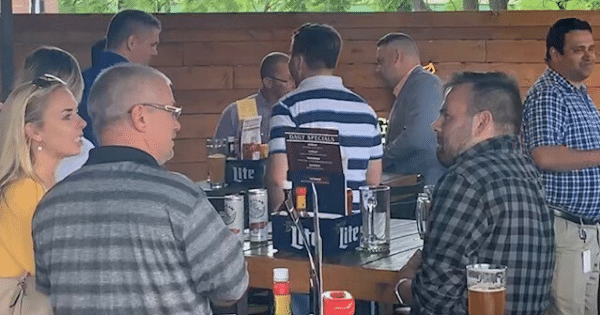 TeamSoft Des Moines Sponsors DAQAA Summer Social
On Wednesday, June 12, the TeamSoft Des Moines office sponsored the Des Moines Area Quality Assurance Association (DAQAA) Summer Social at the Grumpy Goat Tavern in West Des Moines. Around 30 members of the group were in attendance. The group is primarily made up of QA professionals, IT managers who oversee QAs, and other IT professionals interested in learning more about QA topics.
Members were able to mingle, network, and enjoy drinks and appetizers courtesy of TeamSoft. TeamSoft recruiters Meghan, Holly, and Lexi attended and were able to network with the members, share information about TeamSoft, and pass out business cards to new connections. The event was very successful, and everyone enjoyed the fun and relaxed opportunity to be social with fellow members of the QA community!