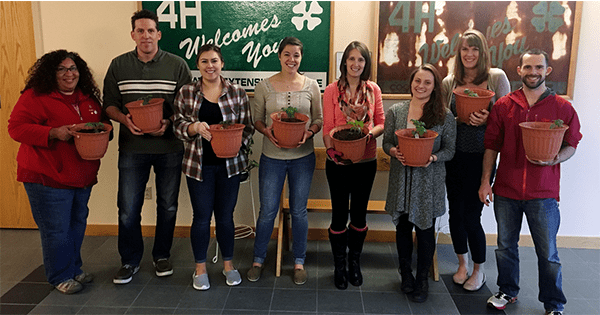 TeamSoft Employees Enjoy Pizza Garden Workshop
TeamSoft employees and consultants had the opportunity to attend a "Pizza Gardening" workshop on Thursday, April 27th at UW-Extensions in Madison. During the 2-hour workshop, attendees enjoyed snacks, socializing, and an informational presentation by Master Gardener Theresa Stevens.
Everyone also got hands-on fun planting a pizza garden made up of a tomato plant and each attendee's choice of herbs, all perfect for use as pizza toppings!
If you would like to learn more about gardening and view gardening classes available through UW-Extension, please visit their website. To see more photos from the Pizza Garden Workshop, visit TeamSoft on Facebook.