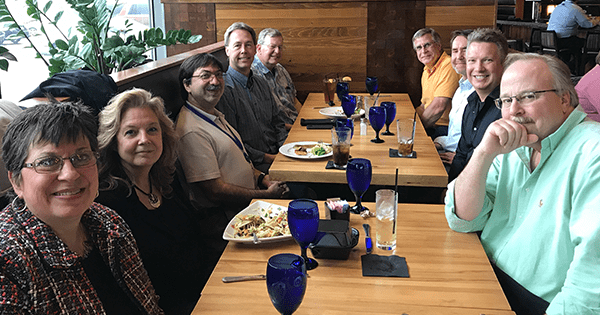 TeamSoft's 10 Year Club
TeamSoft's 10 Year Club recently had their annual lunch outing at Bonfyre American Grille. The TeamSoft 10 Year Club was formed by the founders of TeamSoft, and members include all employees who have been with TeamSoft for 10 years or more. The club convenes once a year to recognize, honor, and celebrate our longest-term employees.
This year, the 10 Year Club was happy to welcome Moises Lejter to the group. Moises began with TeamSoft on December 11th, 2006. It is our hope that all our employees stay with the TeamSoft family long enough to become members!