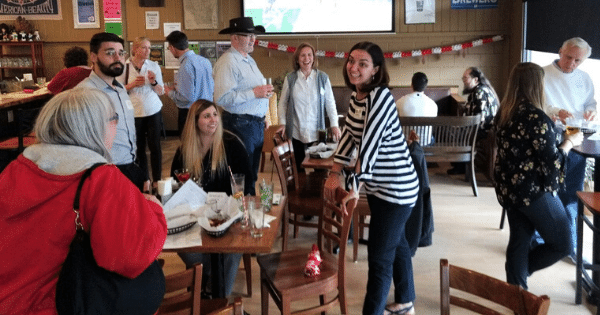 TeamSoft's Hosts Happy Hour at Bierock
The TeamSoft Madison office hosted our spring happy hour at Bierock on Wednesday, April 17. It was a new venue for us, but everyone liked the location, ambiance, beverage selection, and appetizers.
A few attendees tried the bar's namesake food (a bierock is a savory pastry) and most really enjoyed it! Thanks to all who attended. We can't wait to see you at the next TeamSoft event!