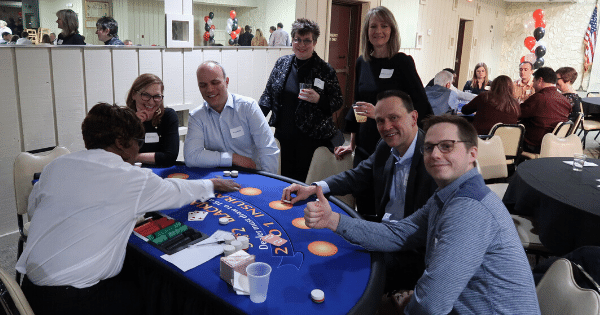 TeamSoft Madison's "Night at the Casino" Winter Party 2018
The TeamSoft Madison branch's Winter Party was held on Saturday, February 9 at the East Side Club. The theme of this year's party was "Night at the Casino," and we think the odds are attendees had a great time!
The evening started with cocktails and dinner, followed by exciting casino games! It was a full house with a lot of cheering and celebrating at the game tables. We gave away 4 high roller prizes for the evening as well as a $500 prize to a lucky consultant just for attending! Congratulations to all of the winners!