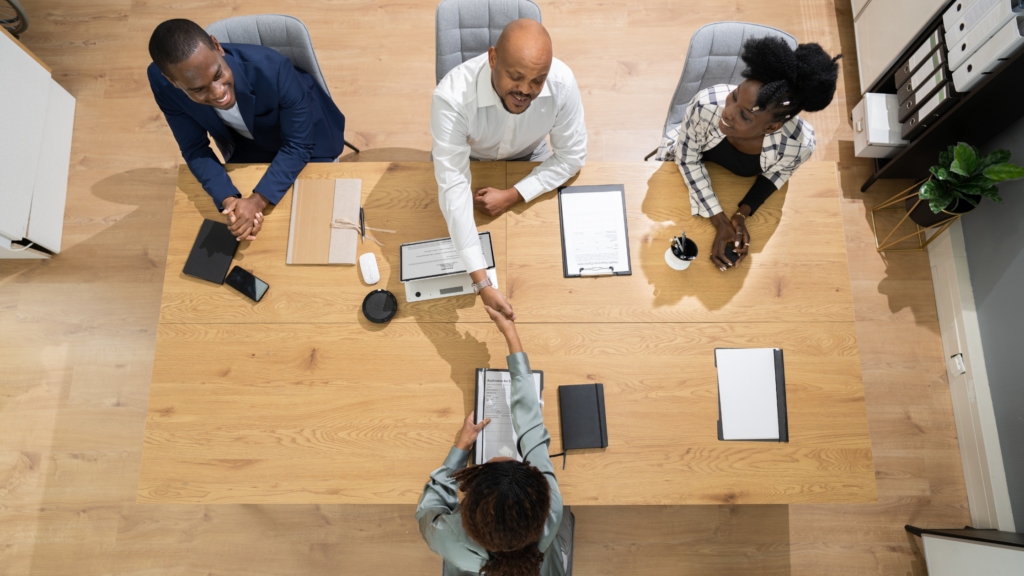 What Is IT Staffing? Breaking Down the Fundamentals 
Despite the fact that there are 25,000+ staffing companies across the US, many tech professionals might not know what an IT staffing firm is. We're here to answer that question.   
In this blog, we'll break down the basics of IT staffing and explain the benefits for job seekers and employers.  
What Is IT Staffing?  
In its most simple form, IT staffing is a service that connects employers with employees.   
Because of the incredibly high demand for IT professionals, paired with the fast-paced and highly technical landscape of the IT sector, many companies can't hire to the best of their ability without the help of an external partner—a recruiting specialist.   
That's where we come in.   
We are staffing professionals whose knowledge of the industry, human intuition, and network of viable candidates makes pairing overworked employers with IT professionals critical. That's because often, neither party has a large enough network to be as competitive or as in-demand as they need to either hire or get hired, to the best of their ability.  
IT staffing companies like TeamSoft help fill open positions with the best possible talent in the marketplace and help job seekers make the right career choices.  
The Benefits of Using a Staffing Firm  
Let's dive into the benefits that IT staffing firms provide for employers and candidates in more depth.    
Benefits for employers: 
Instant access to a large pool of highly qualified candidates: staffing agencies make it their business to maintain a robust network of proven, capable professionals. Instead of relying on "the luck of the draw" from random applicants, companies can drastically increase the quality of applicants by enlisting the services of a hiring firm, which is especially important during the

 current talent shortage

.  

 

Flexible workforce options to strategically meet seasonal, workload, and temporary needs: there's never a one size fits all approach to workforce solutions. Most staffing firms offer diverse talent options to match unique needs at any given time.  

 

Save time, manage costs, and fill gaps in IT knowledge: outsourcing hiring can be a huge relief to the resources of an organization. Not only does a dedicated hiring partner save time, they also save money by mitigating the risks of a bad hire.  

 
Benefits for jobseekers: 
Larger network: when you partner with a staffing agency, you get immediate access to a wealth of opportunities and relationships that you may not have in your network. 

 

Save time: you don't need us to tell you that looking for your next job can feel like a full-time job in and of itself. Let someone else do the heavy lifting by partnering with a recruiter.  

 

Advice and advocacy: recruiters are much more than just a shortcut to an interview. With heavy incentives to match the right candidate with the right opportunity, recruiters can be a wonderful source of advice and direction. Odds are, your recruiter has years of experience in helping people in a situation similar to yours; take advantage of their perspective.  

 

Insider insight: staffing agencies maintain long-term relationships with the organizations they serve. Not only do you get access to more opportunities, but you also get insider information on the organization, hiring manager, company culture, and more to help you prepare for your eventual interviews and ultimate decision of who you want to work for.

 
The Types of IT Staffing Services  
Different challenges call for different solutions. 
A full-time position isn't always the right call for employers and employees alike. To match immediate needs on both sides of the aisle, staffing companies offer multiple types of hiring solutions.   
The most common are:   
Contract Staffing: this is when a company hires an employee on a 

contract or short-term basis

 rather than as a permanent employee. This type of staffing service helps employers who may only need help to complete a certain project or endure a particularly busy part of the season. It offers job seekers an opportunity to gain experience in a particular role or industry without the long-term commitment of a permanent position. 

 

Direct-Hire: as opposed to contract staffing, 

direct-hire

 is a long-term match between employer and employee. For organizations, there are certain roles that require an employee who is committed to the vision, culture, and long haul. For jobseekers, a direct-hire solution is perfect for those who already know what they want to do professionally and who they want to do it for.  

 

Contract-to-Hire: this is a hybrid between the two options listed previously. 

Contract-to-hire solutions

 are perfect for contractors who are open to the idea of full-time employment at the right company and organizations who want the flexibility of a trial period before committing to a full-time hire. If the partnership works? Excellent! The contract period will lead to a permanent placement. Not a perfect fit? No harm, no foul; the contract expires, and both parties move on.

 
TeamSoft IT Solutions 
Are you looking for your next IT all-star or ready for your next career move? We can help. With TeamSoft, you can rest assured you'll have a partner committed to connecting the right businesses with the right people. We've been empowering companies and professionals to do just that since 1996. Contact us today to get started.