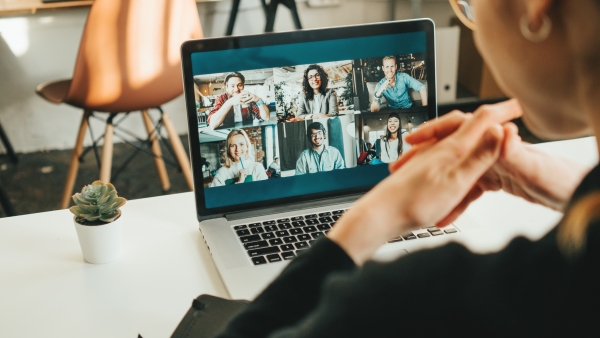 Work From Home Is Here to Stay – 3 Best Practices for Managing Remote Teams
The reality is that remote work is here to stay. Job seekers and employees have acclimated (and thrived) in remote working environments. And companies are seeing that remote working creates better results, more productive employees, and a new way of doing business. The question is no longer whether you can work remotely; it's how to effectively manage remote teams. Today's article covers the three best practices for managing remote teams to ensure your team is running efficiently, effectively, and cohesively.
3 Best Practices for Managing Remote Teams
1) Assess Your Current Onboarding Materials and Processes
Are your current onboarding and processes remote-friendly? Are your job roles clearly defined? Do you have a clear vision of what success looks like for your team? Are your employees clear about goals, the schedule for achieving them, and how their work fits into the company's larger picture?
As a manager, you'll need to clearly define roles, not only for assigned tasks but also with respect to workflow. It's helpful that your remote team understands what a successful day looks like.
Your onboarding process should teach new hires how to get the most out of their workday while supporting the company by using best practices that keep projects moving smoothly. In some cases, you may want to create a new form of onboarding for remote training. Your remote team would benefit from additional support in learning how to use the tools, programs, and processes that make remote working possible.
2) Leverage Technology
Don't skimp on technology in a remote environment. You'll need to ensure that your team has the equipment, software, and training to succeed. This includes an internet connection, programs that allow voice communication and videoconferencing, and resourcing tools to ensure your team knows how to access the information they need for projects.
You must provide your team with the tech resources they need to do their job well, but it's also vital that you give them the training to know when and how to use those resources. When managing remote teams, ensure that new hires know the technology, devices, and software your team uses. A remote team member will need to know these things before they can effectively integrate themselves into the company.
3) Foster a Healthy and Supportive Remote Culture
Company culture is a remote team's best asset. When you create an environment where employees can thrive and support each other in their work – you're giving them the ability to be themselves and grow in their job roles.
Create a culture where employees feel comfortable expressing their opinions and actively helping one another solve problems, rather than siloing them into independent work. Your team members will appreciate your company more when they feel like they can trust and rely on one another.
When managing remote teams, try these few tips to foster a supportive workplace dynamic:
Hosting virtual happy hours and water coolers
Offer mentoring programs
Fly in remote team members occasionally for company events/retreats
Focus on teamwork so people can get to know each other better
Allow for flexible (and reasonable) work hours
TeamSoft Can Bolster Your Remote Roster
If you're managing remote teams and are looking to expand, TeamSoft can help. Our specialized recruiters have diverse networks with top tech talent across the United States who are interested in full-time employment, contract work, and contract-to-hire opportunities. We've found that the most effective way to recruit is by leveraging existing connections, forming relationships, and finding talent that meshes with your company culture. Contact TeamSoft today to learn more about how we connect businesses, ideas, and people so you can find the best fit for your team.