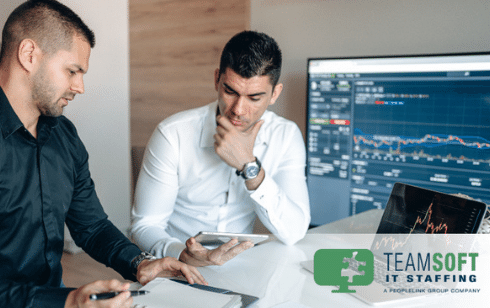 4 Communication Best Practices Every IT Manager Should Implement
In your role as an IT manager, effective communication is one of your most valuable skills. Your communication style impacts how your team members feel about their jobs and the company. Effective communication increases employee trust, motivation, engagement, and retention. As a result, you need to regularly enhance your communication skills to maximize your effectiveness as a leader.
Follow these four best practices to improve communication with your IT team.
Build Relationships With Team Members
Regularly set aside time for non-work discussions to get to know each of your employees. Talk with your employees about their families, hobbies, and other interests. Also, look for common interests. Perhaps you both have an affinity for reading or travel. Use these commonalities to deepen your relationship. The more your team members feel you understand and care about them, the more likely they are to remain with your organization.
Customize Your Communication Style
Find out which type of communication each employee prefers. One team member may prefer talking privately and receiving specific examples when getting feedback. Another might want to walk and talk during a difficult conversation to make it feel less formal. You could ask each employee what the best way to share feedback with them is. Communicating in a team member's preferred style promotes trust, empathy, and respect. This increases job satisfaction, team cohesion, and employee retention.
Repeat Your Messages
Share the same information more than once. People typically need to hear the same message multiple times to understand it. Be sure to provide your messages several times across multiple touchpoints. For instance, when implementing a new company objective, you might send an email from company leaders, discuss the objective during a team meeting, and mention the information during the company meeting. Having the same information repeated multiple times allows for the opportunity to ask questions, deepen understanding, and retain the message.
Explain Your Reasoning
Make sure your listeners understand why the information you share is essential. Encourage them to ask questions. For instance, explain how your employees' work benefits the organization and share why their contributions to a project make a difference. Creating a sense of purpose increases engagement, critical thinking, and innovation. Hire IT Professionals Through TeamSoft When you need additional professionals to join your team, contact TeamSoft IT Staffing. We place candidates who have the required skills, experience, and cultural fit to succeed with your company. Request more information today.