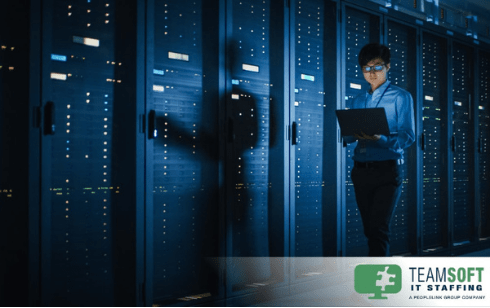 Don't Miss Out on the Growing IT Industry
Because most aspects of life are affected by technology, the need to fill IT jobs continues to grow. With new advancements in the field every day, the IT industry is rapidly evolving. As a result, the demand for IT professionals continues to increase. This is why now is the perfect time to see which jobs are available. You may be able to advance in your career path or come across a new field of interest. Here are five of the top IT jobs to apply for in 2021.
Computer Hardware Engineer
In your role as a computer hardware engineer, you research, design, develop, test, and repair computer systems and components like processors, circuit boards, memory devices, networks, and routers. This line of work usually requires a bachelor's degree in computer science or computer engineering.
Computer Network Architect
Computer network architects design and build data communication networks. These include both local and wide area networks, as well as private organizational networks such as intranets. The networks may be remote connections between offices, systems distributed throughout the world, or next-generation infrastructure like cloud capabilities. Your work requires extensive knowledge of a company's business plan to turn planned IT objectives into desired business results. This field of work typically requires a bachelor's degree in computer science or computer engineering.
Computer Systems Analyst
A computer systems analyst position involves studying a company's computer systems and procedures and design solutions to increase efficiency and effectiveness throughout the organization. You typically work with IT solutions architects to understand the needs and limitations of business goals and IT objectives, then find ways to blend them. Securing a job in this area usually requires a bachelor's degree in computer science, management information systems, computer systems analysis, information scient, or business analytics.
Information Security Analyst
Information security analysts plan and facilitate IT security measures to protect a company's networks and systems. This may involve installing firewalls or encryption programs to conceal confidential information. You also might create organization-wide security policies to prevent phishing, hacks, user errors, or other issues. To work in this field, you typically need a bachelor's degree in computer science, programming, or a related field. However, you may be able to secure a role if you have a certification and/or significant experience in IT and cybersecurity.
Artificial Intelligence Engineer
As an artificial intelligence (AI) engineer, you develop, manage, and oversee AI initiatives within a company. This involves using big data to train models involved in natural language processing, economic forecasting, and image recognition. You could even have a role in the development of Internet of Things technology. This line of work typically requires a bachelor's degree in AI and machine learning, computer science, data science, or a related field.
Land an IT Position
Partner with TeamSoft IT Staffing to land a new position. Our deep network includes employers that are hiring now. Start by submitting your resume today.