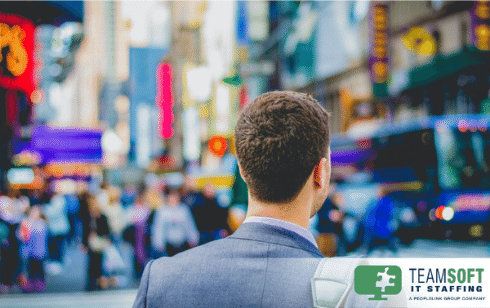 Get Back in the Game – How a Staffing Firm can Relaunch Your IT Career in a Post-COVID World
Despite almost a year of uncertainty, now is the time to consider relaunching your IT career. The pandemic is not over, but opportunities in certain industries are becoming available. If you are interested in a new position, but unsure how to get started, we have great news – you do not have to do it alone. Here is how a staffing firm can partner with you to find a new IT position.
1. IT staffing agencies understand your work.
Staffing agencies are not one size fits all; there are groups out there that understand the actual work you do, not just the general concept of information technology. IT staffing agencies carefully determine the right opportunity to suit your needs. Less time is wasted because they can match you with better openings faster, given their relationships with client companies.
2. IT staffing agencies know where the openings are.
Because of the years spent cultivating relationships with client companies, staffing agencies will often learn of opportunities before they go public, giving you access to jobs you would not be aware of otherwise. Even now, with many industries still limited, IT staffing providers can target your search, so you are pursuing only viable opportunities.
3. IT staffing agencies are your partner throughout the process.
The job search can often be an isolating and discouraging experience, even without a global health crisis. Working with a recruiter means you won't go it alone in your search. IT recruiters are with you every step of the way to provide support when needed and ensure your job search goes smoothly.
4. IT staffing agencies always have your back.
Whether you are interested in contract, contract-to-hire, or direct-hire, your IT staffing agency advocates for you. They know what you want and stay with you every step of the way until you are placed in the perfect position. Plus, if you are looking for contract work, you have a consistent partner for every new opportunity to alleviate any fear or hesitation during downtime.
Relaunch your IT career with TeamSoft IT Staffing
At TeamSoft, we have the same goals as you. We connect high-quality talent with high-quality opportunities. We have dedicated ourselves to a comprehensive vetting process and building long-term business relationships with our candidates as the foundation of career success. Reach out today to learn more about what we can do for you!