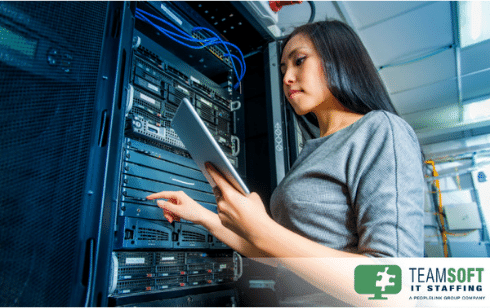 IT Self-Improvement for Managers in 2021 – You Need a Game Plan
Self-improvement plays a crucial role in your work as an IT manager. Because growth and adaptation are essential for your long-term success, you must continuously find ways to change for the better. No matter what you are working toward, you must regularly discern where you are, where you want to be, and how you will get there to improve as a leader and advance in your profession.
Decide which of these self-improvement ideas you want to implement in your game plan for 2021.
Build Relationships With Your Team
Get to know your team members on a personal level. Showing you care about your team members on a deeper level increases engagement and inclusion. Find out about interests outside of work. Ask what motivates them to become better workers and where they see themselves professionally in the coming years. Use this information to align your team members' goals with those of the company. Creating career paths within the organization increases employee performance and retention.
Enhance Your Motivational Skills
Find new ways to motivate yourself and your team. Building belief in the importance of the tasks you delegate and projects your team works on increases engagement and productivity. You can create an atmosphere of cohesiveness by leading by example. Start work early or stay late when needed and maximizing your efforts each day.
Embrace Innovation
Accomplish more in less time by finding ways to improve efficiency and effectiveness. Since your team members work with you, they have firsthand knowledge of the obstacles your department needs to overcome. As a result, it is in your best interest to let them take calculated risks to improve operations. Ensure your team members share their results and learn from their mistakes so they can do better next time.
Improve Employee Feedback
Discover ways to provide more constructive feedback for your team members, thereby improving productivity. Monitor the circumstances, employee mood, and personality, and other characteristics that impact the effectiveness of your words. Because an employee's perception of your feedback affects whether they decide to implement it, your main goal needs to be providing explicit, concise action for improvement and why it is important.
Increase Your Team's Success
Increase your team's success by adding skilled professionals through TeamSoft IT Staffing. Gain firsthand insight into how we earned the 2020 Best of Staffing award for providing outstanding service to our clients. Contact us to learn more today!