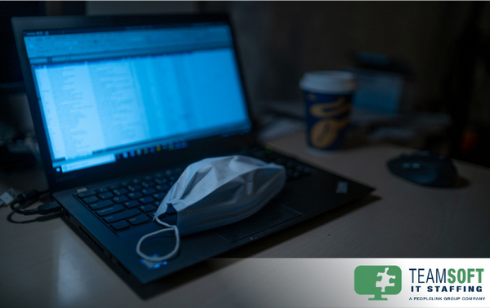 Now Hiring – IT Jobs Created by the COVID-19 Pandemic
IT professionals became even more critical workers when the coronavirus pandemic hit. As millions of companies were forced to have their employees work from home, the need for IT support sharply increased. These professionals had to create a successful remote framework with secure infrastructure to ensure a seamless transition from on-site to remote work. Employees working from home required reliable connectivity to replace meetings with video conferencing, conferences with webinars, and conversations with instant messages. These are a few reasons why IT professionals became more crucial than ever.
Here are some of the IT jobs that became in-demand because of the coronavirus pandemic:
Network and Systems Engineer
With millions of companies expanding their networks so their employees could work remotely, they needed proper support to ensure operations continued. Computer support specialists, help desk technicians, technical support engineers, and other tech support staff were also required to support remote workers.
Software Developer
Companies hired software developers, project managers, and senior software developers to create the necessary software for employees working from home.
Cybersecurity Professional
With a substantial number of employees working remotely came a sharp spike in the need for cybersecurity professionals. This included rising demand for cybersecurity managers to create skilled security teams.
Programmer
Companies relied on Java, Python, and JavaScript to create apps and maintain legacy systems and applications. Many Java developers used Kotlin to fix Java's core issues.
Cloud Engineer
Since remote workers rely on the Cloud to complete their work, cloud engineers were a critical part of business operations. Technical roles such as Oracle Specialist and User Interface Designer also were in high demand.
Secure Your Next IT Job
Are you seeking one of these in-demand IT positions or any other IT position? Work with a recruiter at TeamSoft to secure your next IT role. We will match you with employers and opportunities that fit your skills and interests. Submit your resume today!