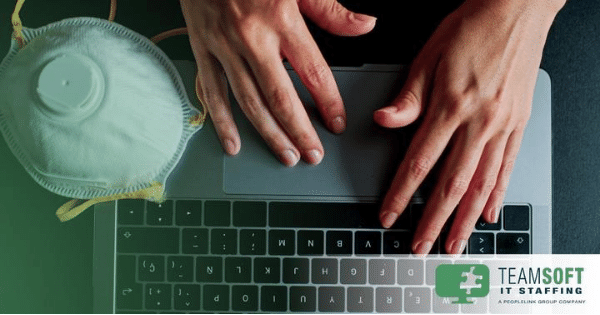 Plugging Back In – Why You Should Consider Contingent Candidates for Your IT Positions
The current state of the world means new positions are being created and unanticipated needs are being met. As a result, companies have had to rapidly adjust to these changes, including additional or reduced staffing, safety protocols, and new business lines. More organizations are reopening and determining the most effective way to do business in a pandemic.
When looking at your own company, you evaluate your needs and determine the best way for everyone to get back to work, as well as what hiring should look like for your IT positions. With so many areas still uncertain, moving to a contingent staffing approach may be the right choice for you.
Meet your specific IT needs
When evaluating your own IT needs, you recognize the kind of talent needed, yet you're often required to focus more on generalities for the budget. With a contingent IT staff person, you can find the help you need, so an important project can be completed without having to find room for a new position in the budget.
Control the contract
Since you set the terms, you determine exactly what you want an IT professional to do and the length of time with your organization. This eliminates any uncertainty and prepares your new hire for what to expect. Another benefit is you can offer the option to move from contract to permanent. If you feel their skills and work ethic align with your company's, they can be hired on a full-time basis.
Offer support faster
A contingent offer increases the speed with which you will get the IT support you need. Vetting a person's qualifications, experience, and general fit with your organization can take time, but you want to do it right. A contract worker does not carry the same kind of commitment. Plus, IT staffing agencies exist with a bench of talent waiting for you to choose from for your company.
Partner with a firm dedicated to IT staffing
Agencies dedicated to IT can fill your needs faster. By sourcing and vetting candidates, they have the right person waiting when you have a need. Instead of locating and interviewing yourself, you get the potential hire delivered to you, and all you need to say is yes or no. TeamSoft is the best in IT staffing because of our focus on quality and retention. Our simple approach of selecting the best and cultivating relationships has served us well since 1996, and we have no plans of stopping. Learn more about the quality fit we can provide for you today.